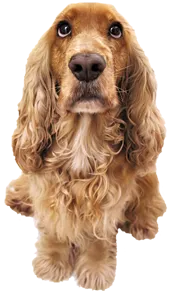 In 1985, Dr. Marty Davis purchased the practice from Dr. Richard Freund who was retiring. Dr. Marjorie Widay, who had been an associate veterinarian since 1995, became a partner in the ownership of the practice in 2004. Each doctor brings the best veterinary medicine has to offer to the practice. More importantly, they exemplify compassion and commitment to our patients and their owners.
Monroe Road Animal Hospital works closely with several specialists within the area to provide our clients with a referral system for specialty veterinary medical and surgical care. In addition, we have an active adoption program which provides safe housing and medical care for hundreds of animals annually. We also work closely with several local animal rescue and assistance groups as well as Charlotte Mecklenburg Animal Control, the Charlotte Mecklenburg Police K9 Unit and various licensed wildlife rehabilitators. We take pride in our commitment to the community and to the animals in need in our area.
Our team is committed to educating our clients regarding how to keep your pets healthy year-round with good nutrition and exercise. Monroe Road Animal Hospital stays on top of the latest advances in veterinarian technology and above all, remembers that all animals and pets need to be treated with loving care during every check-up, procedure, or surgery.