Welcome to Monroe Road Animal Hospital
704-333-3336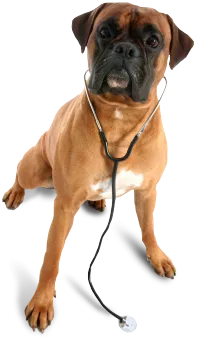 Monroe Road Animal Hospital of Charlotte has been providing compassionate care with a professional yet family atmosphere since 1985.
If you are seeking a compassionate and skilled veterinarian to partner with through your pet's life journey, Monroe Road Animal Hospital may be exactly what you are looking for. At MRAH, your pet's well-being is our number one priority. Our veterinarians work together to provide the best, state of the art care available to your furry family members.
Monroe Road Animal Hospital is a full-service care facility that provides routine services, wellness medicine and surgical & dental care, as well as emergency treatment. Doctors Davis, Widay and Breckwoldt have decades of combined experience and work together to provide you with the best treatment options possible.
There are many resources available on this site designed to help educate you about your pet's healthcare needs. Please feel free to browse our informational topics section for general information, husbandry tips, nutritional information and more. We also invite you to subscribe to our newsletter.
At Monroe Road Animal Hospital we are committed to the human/animal bond and strive to form lasting relationships with both pet and owner based on respect, trust and kindness.
---
We no longer require masks inside the hospital and boarding facility. Staff and clients are welcome to continue to wear masks in accordance with their individual comfort level. We will continue to offer curb side service to those clients who prefer this appointment method.
Again, we ask that you not come to the practice if you are sick.
Thank you!!